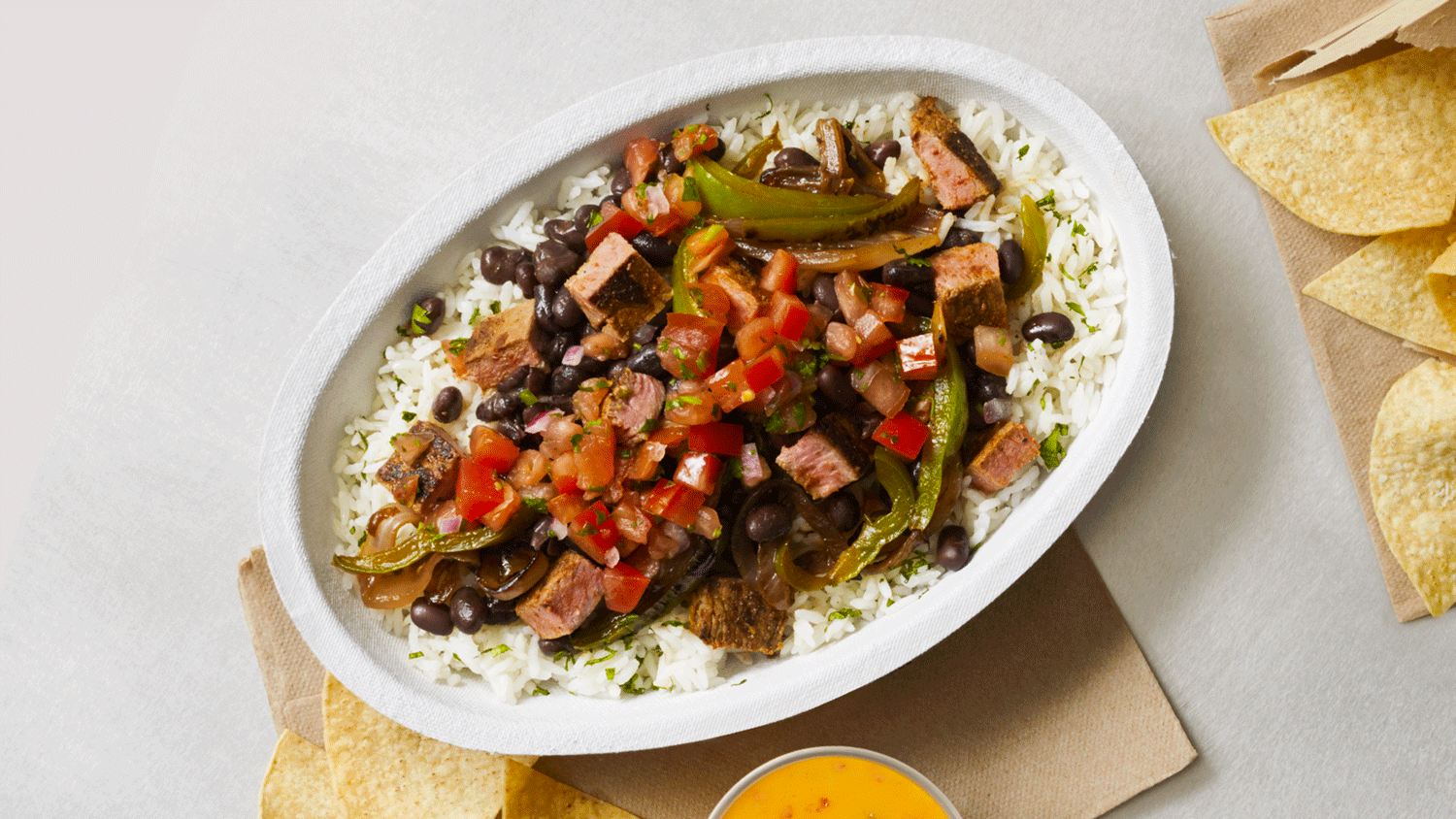 #Foodporn is a must. For our queso rollout, we took more than a dozen shots of the queso, including two gif animations.
Window graphics are effective ways to advertise towards the walking crowd. Rather than adding photos and colors to the window graphics like many typical fast-food restaurants do, I designed the type lock up that is simple, yet graphic and attention-grabbing.
We also created various social media campaign assets that are uniquely different on each social platform, from Facebook carousel to Instastories.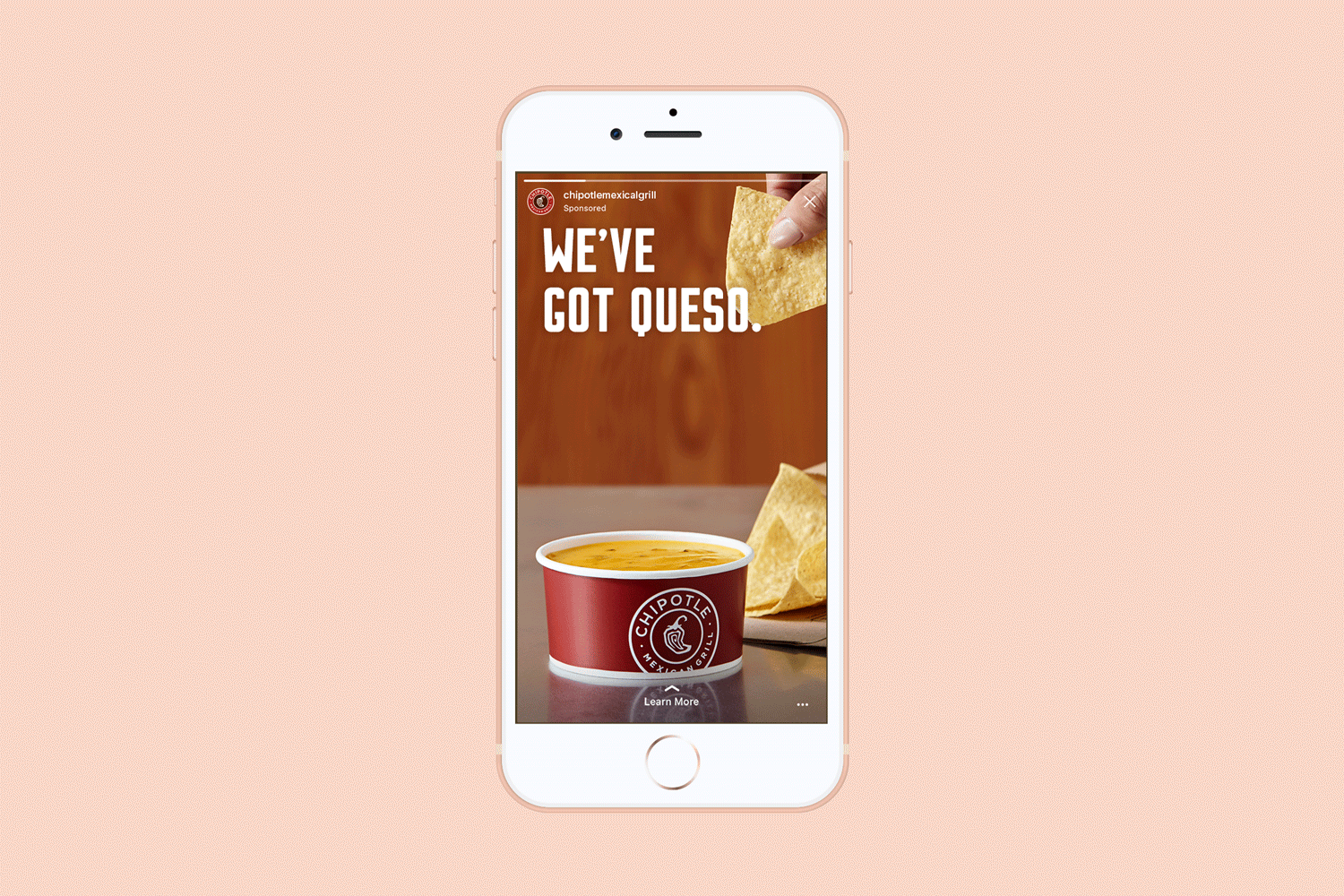 Before queso, there was chorizo.